| | | | | |
| --- | --- | --- | --- | --- |
| | | | Product Categories | |

FULL LENGTH POOP FILMS
Download & DVD
MEMBERS AREA

AMATEUR CLIP STORES

NEW Amateur Clips

WET SET CLIP STORE

NEW Wet Set Movies

FULL LENGTH MOVIES

Magazines

WET & DIRTY NIKKI

Photosets
POOPY GIRL CASSIE
Art Books
NAUGHTY PUMA
Pippa Poops Herself
BABY PUMA
Storybooks
ALEISHA
Novellas
BABY BELLA
CDs

DIRTY DIAPER KIM

Wet Panties/Pullups

HALF PRICE SPECIALS

Nikki's Private Messy Moments

DISCOUNT COMBO OFFERS

Diapergirl Katie

XMAS 2015 SALE

WET & MESSY GUYS!

FLDIAPERGIRLS

'Mommy' Babysitter POV

TRUDIE

Little Wet Abby
MARCELLA
Farting & Pooping
PAULA
Diarrhea Daisy
ALYSSA & HOPE
Diaper Enemas

SEXY SOILED SOPHIE
| | | | | |
| --- | --- | --- | --- | --- |
| | | | Movie Producers | |

| | | | | |
| --- | --- | --- | --- | --- |
| | | | Wet Set Announcements | |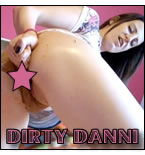 | | | | | |
| --- | --- | --- | --- | --- |
| | | | Featured on Wet Set 1 | |

| | | | | |
| --- | --- | --- | --- | --- |
| | | | Sponsored Ad 1 | |

| | | | | |
| --- | --- | --- | --- | --- |
| | | | Sponsored Ad 3 | |


Home

AMATEUR CLIP STORES

DIRTY & WET BABES

Messy Plastic Babydoll
| | |
| --- | --- |
| | Messy Plastic Babydoll |
---
Babydoll fills the cutest little panties you've ever seen!



Babydoll is going to a party. It's a naughty kind of party, so she's bought the cutest pair of little frilly pink panties you've ever seen. And they're made of plastic and see though, so the other guests can get flashes of her smooth pussy under her short skirt. Babydoll is definitely not a good girl, and it's clear she's looking for some action at this party.

But after dressing up in her sexy new outfit all ready to go to the party, Babydoll needs to pee and poop. She knows she shouldn't, but wearing such sexy panties, the temptation is too much. So she loads them with the biggest and dirtiest pile of poop ever. The tiny panties are bulging under the strain, and then... with her legs wide apart and the heavily filled panties in full view, she does a big long piss! It splashes against the panties, runs out past the filly leg bands onto the carpet, but mostly down inside the panties to mix with the dirty poop load!



With the tiny panties bulging with poop, Babydoll pisses herself!



Babydoll is now a total dirty filthy mess, with shit and piss everywhere. Even her dress is all dirty now too. Her legs, bottom and pussy are covered in poop, but OMG, what a turn on! Babydoll is so excited she's in heaven! Maybe she should still wear the dress to the party, and it could be her nice perfume!



Movie available in high quality MP4, Windows Media and streaming MP4 for phones.




| | |
| --- | --- |
| | Additional images |
| | |
| | |
| --- | --- |
| | Related products |
| | |
| --- | --- |
| | Product reviews |
| | |
| --- | --- |
| | Send to friend |
| | |
| --- | --- |
| | Advertisement |
| | | | | |
| --- | --- | --- | --- | --- |
| | | | Wet Set Site Navigation | |

| | | | | |
| --- | --- | --- | --- | --- |
| | | | AMATEUR Clipstore News | |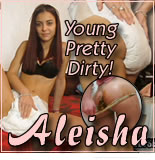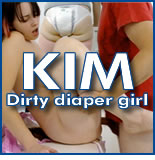 | | | | | |
| --- | --- | --- | --- | --- |
| | | | Like Diaper Girls? | |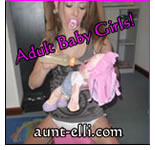 | | | | | |
| --- | --- | --- | --- | --- |
| | | | Featured on Wet Set 2 | |

| | | | | |
| --- | --- | --- | --- | --- |
| | | | Sponsored Ad 2 | |

| | | | | |
| --- | --- | --- | --- | --- |
| | | | Sponsored Ad 4 | |